New Delhi (India), September 5: Raj & DK's much-anticipated black comedy crime thriller, Guns and Gulaabs which is streaming on Netflix takes you on a phenomenal musical journey that will set your senses ablaze. Music Composer Aman Pant has created a universe that seems straight out of the Wild Wild West amidst the backdrop of the sleepy cartel-run town of Gulaabganj, where Aman's musical ingenuity takes centre stage and surprisingly ensures that the two seem right at home.
Released on August 18, Raj & DK's Guns and Gulaabs boasts a star-studded cast including the dynamic Rajkummar Rao, the charismatic Dulquer Salmaan, and the riveting Adarsh Gourav along with a path-breaking performance from veteran actor-director the Late Satish Kaushik. 
The series seamlessly intertwines elements of romance and crime, promising viewers an electrifying rollercoaster ride. Aman's musical compositions weave seamlessly into the narrative, amplifying emotions, enhancing suspense, and undoubtedly contributing to the spectacular anticipation around yet another power-packed series from Raj & DK.
A veteran of nearly 3,000 advertisements, Aman's big break came with the game-changing Chup, directed by R Balki. His original score garnered overwhelming critical acclaim, instantly establishing him as a trailblazing composer. 
Reflecting on his journey, Aman exclaims, "Working with Raj & DK was a dream come true for me. Their trust in my abilities was overwhelming and the result is for everyone to see. All I can say is that I'm grateful to them for their faith in me."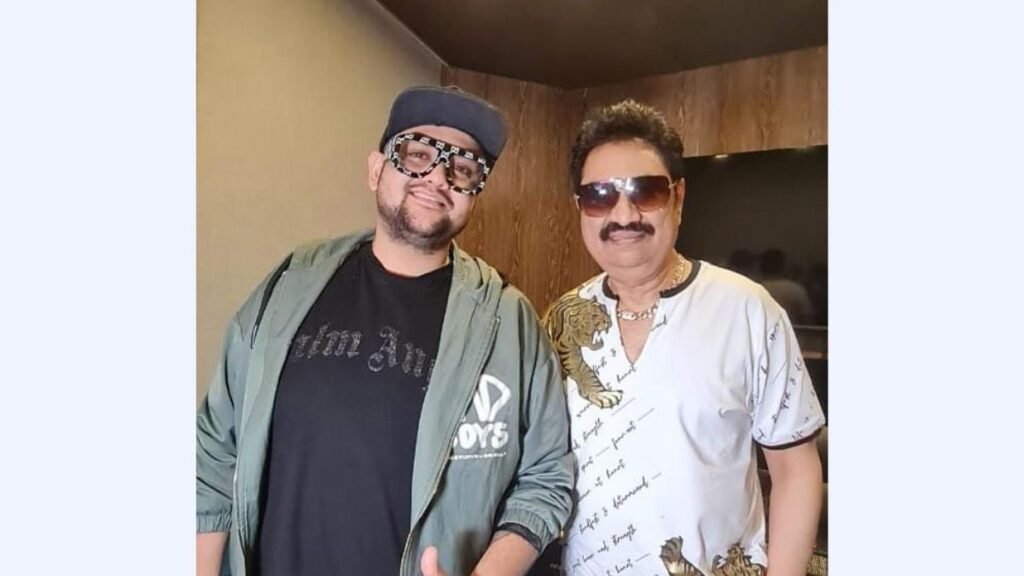 Since his explosive debut, Aman Pant has etched his name in the annals of music history, proving his mettle as a musical virtuoso. His masterful compositions for Guns and Gulaabs promise to captivate audiences with their unparalleled creativity and evocative soundscapes and two brilliant songs – "Do Raazi" sung by the legendary Kumar Sanu and "Bharam" sung by Aman himself.
The show's run chase scene birthed a melody that became the show's signature theme. Aman recalls, "As a child who grew up watching the stars of that era, composing music reminiscent of it was like a dream project for me. We recorded a 60 piece orchestra live in Budapest including a Brass section and strings which are a rare occurrence nowadays. We tried to maintain the same feel like it used to be back in the day and there were a lot of live instruments that we played. One of the songs is sung by Kumar Sanu and as a child who grew up listening to him ,recording him allowed me to actually relive a Golden era. It was a full circle moment, for the very person I grew up listening to is now singing a song for me." 
Aman Pant's collaborative journey with the show's creators, Raj & DK, is marked by innovation and creative freedom. "The best part about working with them is that they give you full freedom. Their trust in my abilities allowed me the creative canvas to experiment and bring my artistic vision to life. I am grateful for the opportunity to infuse my sensibilities into the show to recreate the 80s/90s score in this day and age," shares Aman Pant, underlining the dynamic synergy between music and storytelling. 
Beyond Guns and Gulaabs, Aman Pant's musical brilliance will also enchant audiences in the upcoming film 'Thank You For Coming', produced by Anil Kapoor Productions, and in the film 'Shlok', directed by Kunal Kohli and starring the charismatic Bobby Deol. 
 With an awe-inspiring portfolio in the world of advertising, Aman Pant's journey as a music composer transcends mere notes, embodying creativity, innovation, and an unwavering dedication to his craft. His music continues to redefine the boundaries of Indian music, cementing his position as the latest trailblazing sensation in the industry.
If you have any objection to this press release content, kindly contact pr.error.rectification@gmail.com to notify us. We will respond and rectify the situation in the next 24 hours.