CA Andrew Nadar
New Delhi (India), August 15: As the nation eagerly awaits the celebration of Independence Day, we delve into the thoughts of a distinguished academician CA Andrew Nadar known for his value-based teaching and exceptional talent grooming. With a focus on holistic education and embracing the essence of freedom, he shares profound insights on this momentous occasion
Independence Day, a day of nostalgia and patriotism serves as a reminder of the value of breathing free. It goes beyond its historical significance—it is an opportunity for introspection and personal growth. According to Andrew Nadar, freedom is a cycle of four fundamental elements: Sacrifice, Belief System, Rising Up, and a set of 3 Rs—Refine, Redefine, and Reinvent.
"Sacrifices form the bedrock of our freedom," he emphasizes. It is essential to recognize the contributions of countless individuals who struggled during the journey to independence. Just as in a relay race, where the first athlete's humble bend sets the tone for victory, let us remember and honor those who paved the way for our nation's progress.
Belief System is crucial for true independence, as Andrew reminds us. "We need to break free from limiting beliefs and embrace a belief system that propels us forward," he urges. Success lies within us, and by shedding self-doubt, we can unlock our potential. It is through self-awareness that we experience genuine freedom.
Independence is synonymous with rising up against challenges, as he draws inspiration from nature, likening our journey to that of an eagle, which soars higher above the clouds to escape the rain. "Independence is looking up, moving forward, and rising higher," he explains. Let us channel the spirit of our forefathers and rise above the difficulties that come our way.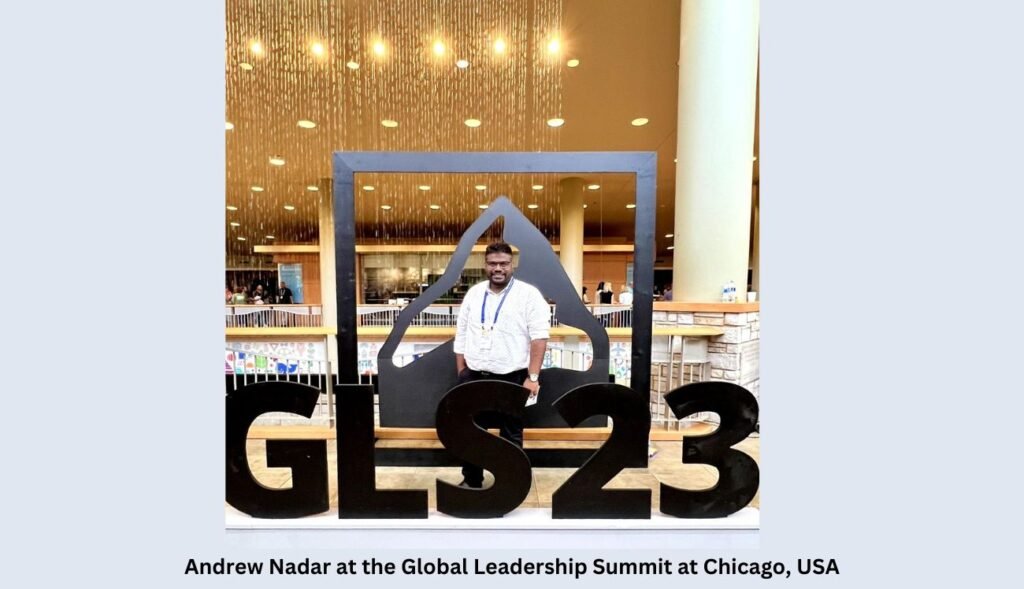 The set of 3 Rs – Refine, Redefine, and Reinvent – is his formula for excellence. Continuous improvement allows us to elevate ourselves from the ordinary to the extraordinary. As rightly said by Martin Luther King Jr. "Freedom is never voluntarily given by the oppressor; it must be demanded by the oppressed." Reminds Andrew and leaves us with a powerful thought: "Freedom gives you the power to fly."
 This Independence Day, let us celebrate not only the freedom our nation won but also the freedom to evolve and transform ourselves into exceptional individuals through value-based education and the pursuit of personal growth.
Pls contact for any queries..
Andrew J Nadar: F-14 to 18, 2nd Floor, Central Plaza, Above ICICI Bank, New Citylight, Surat,
Call: 9825113232,
Email: andrewjnadar@gmail.com
If you have any objection to this press release content, kindly contact pr.error.rectification[at]gmail.com to notify us. We will respond and rectify the situation in the next 24 hours.