Shanghai (China), July 5: Murli Krishna Pharma, a leading player in the pharmaceutical manufacturing sector, proudly announces its participation in the renowned CPHI China event at the Shanghai New International Expo Center. As an esteemed participant, Murli Krishna Pharma showcased its expertise and demonstrated its commitment to the global pharma ingredients industry.
CPHI-Online has established itself as the premier product and supplier search engine in the pharmaceutical ingredients industry worldwide. Professionals from the pharma sector rely on CPHI-Online to stay updated with the latest industry developments, making it an ideal platform for companies like Murli Krishna Pharma to present their offerings.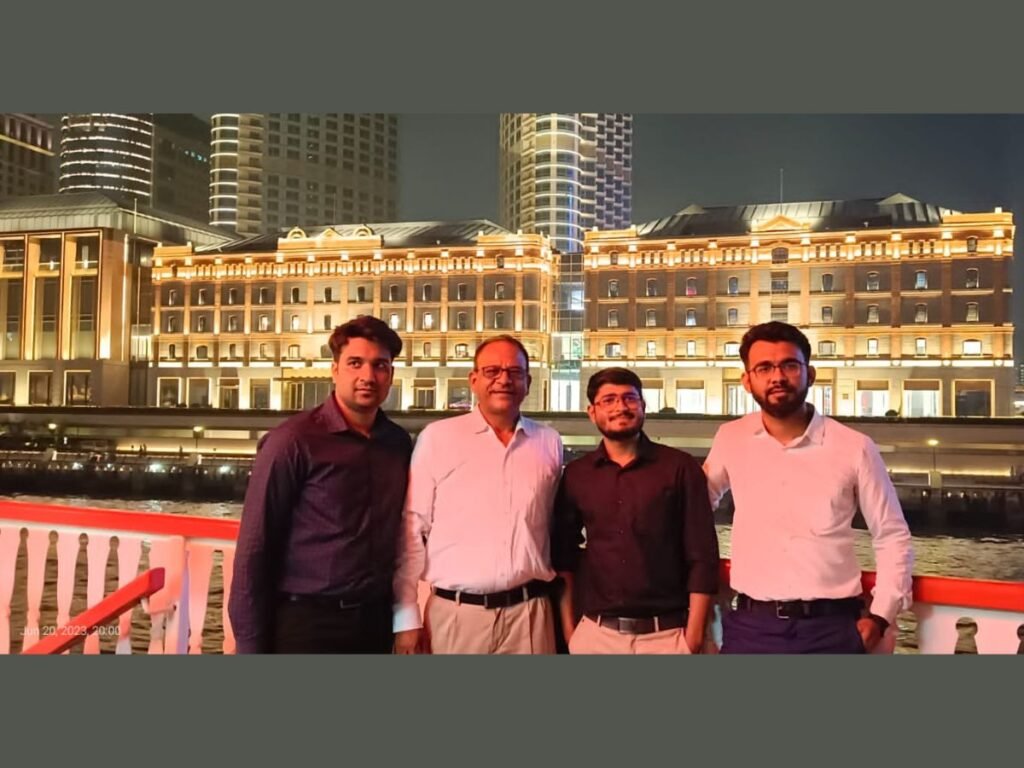 Initially initiated as a platform to showcase APIs (Active Pharmaceutical Ingredients), CPHI China has evolved into a comprehensive service platform that connects the entire pharmaceutical industry chain in the Asian-Pacific region. With two decades of experience, CPHI China has consistently witnessed and followed the growth and progress of pharma manufacturers. 
Murli Krishna Pharma actively participated in the event, and Mr. Sanjay Mathur, Head of Supply Chain, represented the company at the international platform. Accompanying him were the esteemed directors of Murli Krishna Pharma, the dedicated Business Development team, and the Head of Supply Chain, collectively demonstrating the company's strong presence. 
The company's esteemed leadership team also contributed significantly to the event. Dr. Satya Vadlamani, the CMD (Chief Managing Director), along with Dr. Vijay K Shastri, Technical Director, showcased their expertise and knowledge in the industry. Additionally, Murli Krishna Pharma's marketing team, comprising Mr. Vishnu Dangade, Mr. Vipul Naik, and Mr. Shakir Bagban, actively engaged with visitors and presented the company's diverse range of offerings. 
By participating in CPHI China, Murli Krishna Pharma reaffirms its commitment to innovation, industry progress, and the continual advancement of the pharmaceutical sector. The event serves as a platform for networking, fostering partnerships, and exploring business opportunities within the Asian-Pacific region and beyond.
Murli Krishna Pharma is a leading pharmaceutical manufacturer committed to delivering high-quality, affordable, and innovative healthcare solutions. With a strong focus on research and development, the company specializes in the production of a diverse range of pharmaceutical products, including APIs, finished formulations, and generics. Murli Krishna Pharma aims to contribute to the betterment of global healthcare by ensuring access to safe and effective medicines.
For more information and comprehensive range of pharmaceutical products of MKPPL, please visit: https://www.murlikrishnapharma.com , LinkedIn, Facebook
Media Contact: Manoj Joshi, PR Panda Promotions , WA: +91-9667329503, E: marketing@prpanda.in
If you have any objection to this press release content, kindly contact pr.error.rectification@gmail.com to notify us. We will respond and rectify the situation in the next 24 hours.