Read Time:
4 Minute, 47 Second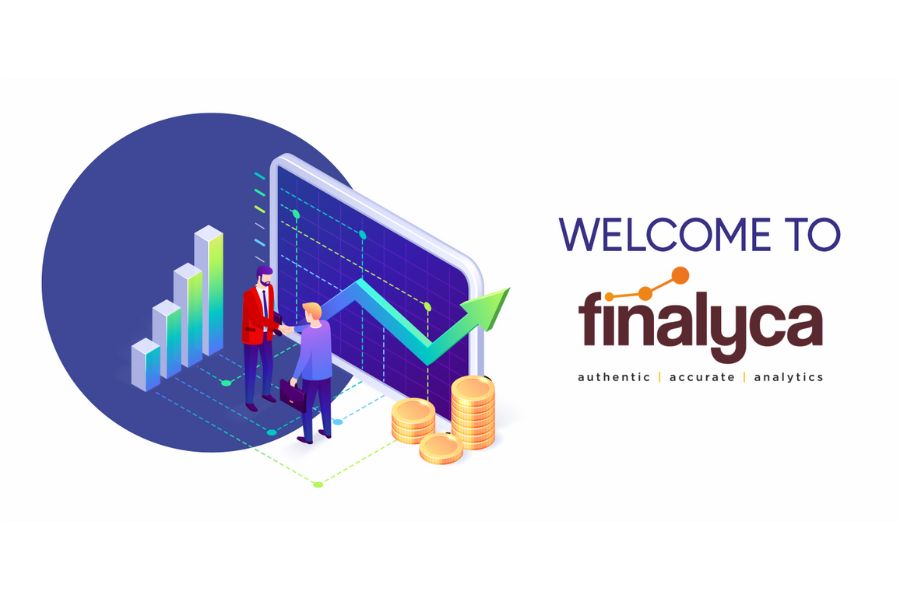 New Delhi (India), May 31: Managing the fortunes of the wealthy, especially the crème de la crème, has become increasingly hard in recent years, considering the market volatility, newly emerging asset classes, and instability in the world's financial markets, thanks to the pandemic. To deal with such a challenge and make the life of investors and money managers easy, a one of a kind portfolio management system— something that has not been launched till now for the Indian markets—is the need of the hour.
It would be truly ground-breaking, and that is what FINALYCA, India's first all-in-one investment analytics platform offers.
How much easier would life be for global, domestic asset managers, family offices and wealth professionals. if there was a comprehensive bespoke solution powered by artificial intelligence (AI) and machine learning (ML) that can serve as a reliable performance analytics tool for investments?
Now, what if there was a unified platform that even research agencies, independent HNI investors, media platforms, business schools and other institutions could take advantage of to make accurate, data-driven, and efficient financial decisions?
FINALYCA makes all of this— and more— possible. Here's how.
11 Features rolled in one, powerful platform
Unified platform for seamless investment management
In an instant, you can access data from multiple Mutual Fund houses, Alternative Investment Funds, Portfolio Management Services, and Unit Linked Insurance Policies providers—all in a single dashboard. At your fingertips, you have access to the nation's leading databases, with over 25 Trillion INR worth of assets parked across various PMSs, AIFs, MFs, and ULIP providers offering well over 2500 products.
2500 + Available financial products
The data at your disposal includes asset flows, fund manager information, financial returns, fees, expenses, benchmarks for performance, and possible risks of all available products that provide investors with tons of transparency.
With the AIFs, mutual funds, PMSs, and ULIPs available, wealth managers can build diversified portfolios that align with the investment objectives and risk tolerance of clients.
Product cross-comparison like never before
You can compare different asset classes on the FINALYCA platform to come up with different investment strategies and highly optimized decisions that work best for you or your clients or readers if you are a media platform.
With the revolutionary Cross Comparison feature powered by proprietary algorithms, users, including foreign institutions, can analyse the performance of different ULIPS, MFs, AIFs, and PMSs side by side—from anywhere in the world without hassles.
Uniform analytical data
To guarantee a high degree of comparability between alternative forms of investments, FINALYCA provides uniform analytics of all tracked products' information, such as risk statistics, expenses, fees, and financial returns.
All the portfolio data that you need
For all mapped investment products, you can access over 2 million security-level data points. You can get both historical and latest information for delivering customized insights to clients and subscribers if you are a media platform.
Seamless performance attribution
FINALYCA offers a cutting-edge 'Performance Attribution' feature that lets users gauge what is driving the active returns in the chosen investment product. The feature is especially useful in getting an informed opinion of a fund manager's success rate and financial decisions.
7.Make the platform your own
The platform lets you take control; you can choose the perfect investment product independently by leveraging the proprietary analytics, accurate and up-to-date market data & research, and tons of customizations made possible by the numerous filters as well.
It is worth mentioning that with these insights, wealth managers will have no trouble executing even huge transactions for clients. Moreover, using the platform, students in business schools can learn from these investment methods and the strategies of market leaders.
8.New products galore
Another striking feature of the FINALYCA platform is that the powerful decision engine lets you beat the crowd and access new, high-return investment products that are undervalued because they are away from the spotlight.
9.News and research that you can count on
Right on the home screen, you will be able to keep yourself and the clients updated with the latest market news and also incidents that impact the world of finance. The news feed will be in an easy-to-read format, with the occasional deep-dive article on the most pressing issues.
For users, such as Independent H1N1 investors, this feature is a godsend, as it allows them to perform their own unbiased research using granular-level data on debt, equity, and hybrid portfolios.
Cloud technology that has no downtime
The technology used by FINALYCA is secure and accessible throughout the year, come day or night, thanks to the fact that the platform is hosted on the cloud. Given its highly secure nature, users can trust it to make huge financial decisions without any worry.
Web and mobile access
The FINALYCA platform can be accessed securely both on the web and on mobile phones using an app. Users can easily control who has access to the platform and also allow restricted access to the required parties based on the situation.
FINALYCA allows users to aggregate every investment class/ asset possible, visualize and analyze portfolio data instantly, create customizable reports, and have an overall seamless experience with the platform, whether it is on the site or the mobile app. Consequently, users can perform reliable investment research, investment planning, and portfolio analysis with the latest data and get guaranteed results. For free demo session visit www.finalyca.com
If you have any objection to this press release content, kindly contact pr.error.rectification[at]gmail.com to notify us. We will respond and rectify the situation in the next 24 hours.
The post Discover Alternative Investment Opportunities in India with Finalyca appeared first on Republic News Today.