Read Time:
2 Minute, 37 Second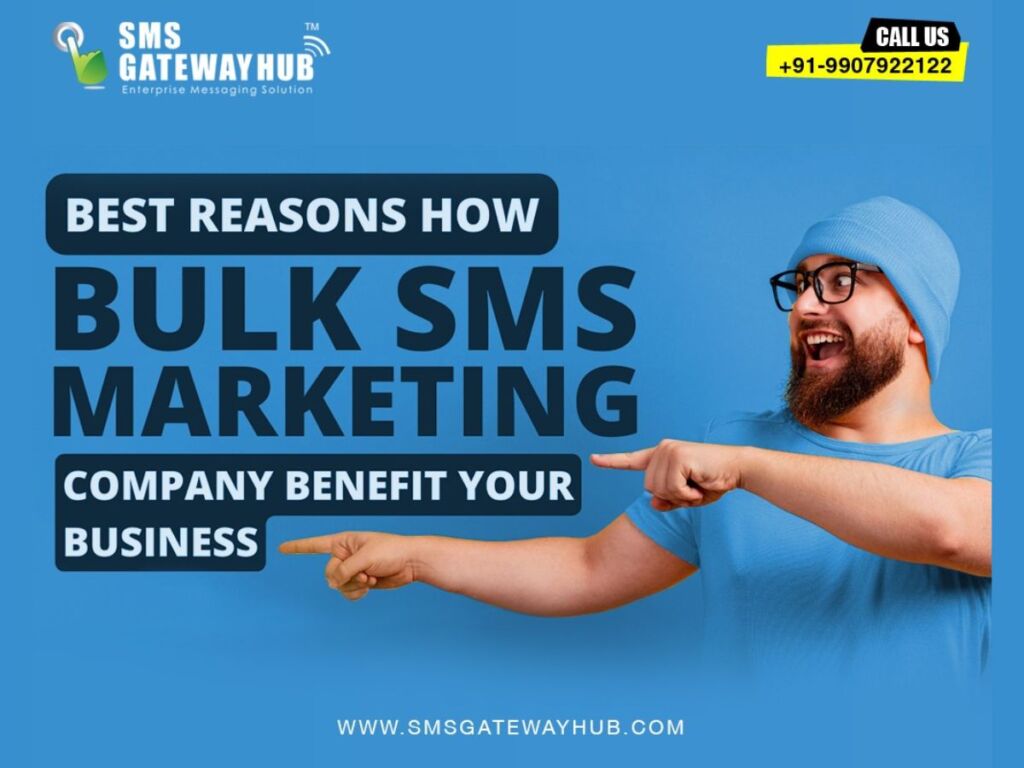 New Delhi (India), May 24: Bulk SMS Marketing firms in India are in the latest marketing era, with mobile advertising being fast, results-oriented, efficient, and offering a significant return on investment. It is fast, results-oriented, efficient, and offers a significant return on investment. Mobile users read each message and do not have any issues getting bulk messages via SMS, helping businesses improve customer relationships and increase conversion rates. 90% of customers read messages in three minutes.
Bulk SMS Marketing is a form of Mobile Marketing that allows you to send important information to clients at the right time, making it an efficient and effective marketing method.
According to Dr. Gulpreet Singh Arora – Founder SMSGATEWAYHUB TECHNOLOGIES PVT LTD Bulk SMS Marketing is trending tool with its high success rate. 20%-30% of customers open their messages and 47% of beneficiaries make purchases through SMS-links. SMS has a 98% open rate, making it an effective communication tool. . Mobile phones are used by 6 billion people worldwide in between 90% of individuals read SMS within 3 seconds and 35% of beneficiaries react to offer while 36% react to survey invitations
Companies strive to improve customer experience by sharing the latest details and special offers. This can help customers have an improved relationship with their company, as well as offer insights, deals and CTAs for customers to reach them.
A company that offers Bulk SMS marketing in India can help increase customer experience and conversion rates by offering different offers to customers based on their preferences. This will increase conversion rates and improve customer experience.
A Bulk SMS Marketing Company in India can help businesses reach their customers by creating personalized messages and adding names to them, which can enhance the user experience.
Bulk SMS marketing is the most efficient and robust way to boost customer loyalty. A Bulk SMS Marketing company can create a short campaign to improve user experience and boost brand reputation. Sending SMS reminders is the most effective way to show customers that you appreciate them. This is the most efficient and robust way to increase customer loyalty.
SMS messages can be used to inform customers about order status, account updates, events, and more. Automating the process and reducing the time spent manually processing these messages is possible.
3 most important idea is to avoid common mistakes when running a bulk SMS marketing campaign.
Businesses should instead send customized messages to their customers by segmenting their customer base and sending out messages based on the segment. This is a better method for Bulk SMS marketing than sending identical messages.
Businesses should be cautious when making lengthy messages, as people can get bored with long paragraphs. It is recommended to keep notes short to avoid this.  If you are waiting for a response from your clients, don't send them messages again. Instead, communicate essential details to them regularly and wait a few days before sending another message.
If you have any objection to this press release content, kindly contact pr.error.rectification@gmail.com to notify us. We will respond and rectify the situation in the next 24 hours.
The post Bulk SMS Marketing Companies can help businesses increase sales and profits. – Dr. Gulpreet Singh Arora – Founder SMSGATEWAYHUB TECHNOLOGIES PVT LTD appeared first on Republic News Today.