Read Time:
4 Minute, 14 Second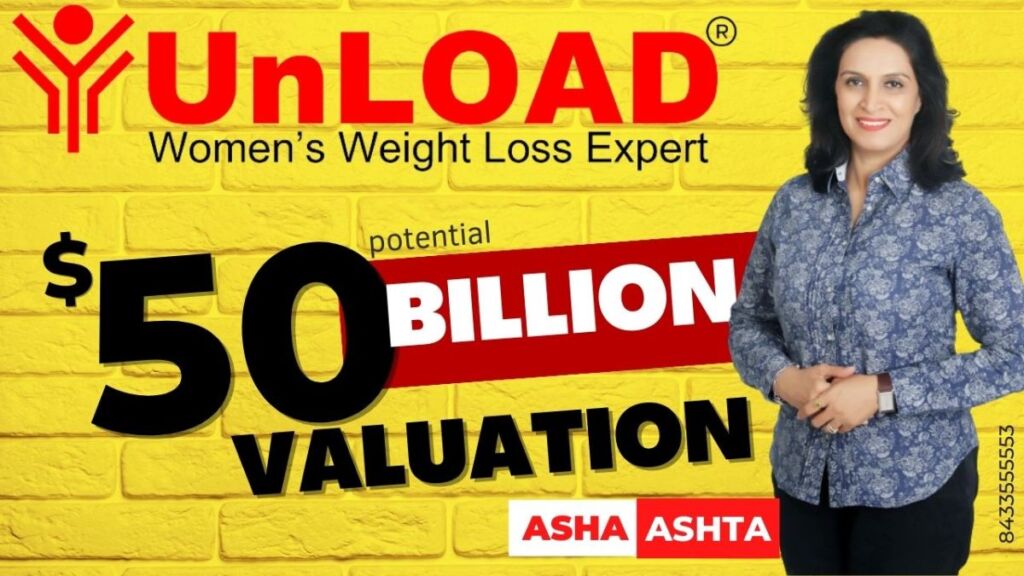 Mumbai (Maharashtra) [India], May 19: UnLOAD, the leading Weight Loss Company, which vehemently denies the Calorie Concept for Weight Loss, is poised for a potential Valuation of $50 billion. This impressive projection of the company reflects its commitment to delivering innovative Weight Loss solutions, like eating Aloo Paratha, Pasta, Pizza, Mango, Banana and all the individual favourite meals to Full Stomach that help individuals achieve their Weight Loss goals.
UnLOAD was founded on the belief that Weight Loss should not be a struggle. It is the Mission of Guru Asha Ashta to provide comprehensive, sustainable Weight Loss Solutions that are accessible to everyone. With a focus on normal regular meals being such a unique proposition, UnLOAD went on to quickly become one of the most successful Weight Loss Challenges in the World.
UnLOAD's impressive growth is due partly to the company's unwavering commitment to continuous monitoring and mentoring of the Participants. The team of Weight Loss Experts work tirelessly to help individuals lose weight and keep it off forever.
UnLOAD's tremendous success is also attributable to the fact that this Weight Loss is wholly gamified. It runs like a Weight Loss competition where the Participants are evaluated on a set of parameters which are based primarily on Weight Loss and Inch Loss. Each Participating Woman is objectively assessed on a Scale of 100. Cash Prizes are awarded based on the marks so achieved.
Commenting on the success of the company, the Founder-Chairman, Asha Ashta, said, "At UnLOAD, we believe that everyone should have access to simple, easy, effective, sustainable Weight Loss solutions. Our success is a testament to the efficacy of Aloo Partha, Rajma Chawal and all our daily food, and we are thrilled to see that our mission is resonating with people around the world. As the company continues to expand its reach, it has attracted participation from 57 Nations. UnLOAD is committed to helping 100 million women achieve their Freedom from Excess Weight."
Asha further said, "As per the data from the World Health Organisation and other such institutes, about 2 billion people are suffering from excess weight, and about US$ 1 trillion is being spent on healthcare."
All these obsessed persons need to get rid of this Excess Weight. However, the world is flooded with dieticians and nutritionists who employ various methods for weight loss. All such methods primarily rely upon the Calorie Concept. Calorie-IN and Calorie-OUT, simply known as Calorie Deficit.
These methods of Weight Loss, which exist today, are based upon Calorie Concept with less intake of food and keeping the person hungry. While the Weight may reduce for some time but these methods take a person away from their normal routine and hence, are not sustainable. The moment these persons come back to their normal regular food and normal routine, the weight bounces back.
UnLOAD, with its Fundamental concept of EAT MORE NOT LESS, ensures Permanent Weight Loss. UnLOAD emphasises eating all the meals like an emperor. Its Meal Plans primarily comprise of Daal-Chawal-Roti-Sabzi-Salad-Fruits. Here, the Roti is Wheat Roti, and Rice is White Rice. Also included are Aloo Paratha, Pasta, Pizza, Hakka Noodles, Burgers, Sandwich, Dumplings, Momos, Daal Baati, and so much more.
Asha says, "Wheat and White Rice are the Real superfoods for Weight Loss."
She further says, "Although 2023 is the International Year of Millets and these grains are being glorified like never before, the fact is that Millets like Bajra, and whatever else, not only do not help Weight Loss but also cause tremendous discomforts like bloating and constipation etc. Similar is the case with Red, Brown or Black Rice.
UnLOAD's success has not gone unnoticed in the investment community. The company has recently attracted significant interest from investors, and its potential Valuation of $50 billion reflects this growing interest.
UnLOAD, with this potential Valuation of $50 billion, is poised to become one of the most successful Weight Loss companies in history. With a focus on Eating, as opposed to Fasting and Calorie Counting, UnLOAD is well-positioned to continue its impressive growth, about 15% YoY, in the years to come.
 About UnLOAD by Asha Ashta
UnLOAD, a bootstrap proprietorship startup was established by Guru Asha Ashta in 2017. Guru Asha is a Women's Weight Loss Expert and runs Weight Loss Challenges in 90 and 30 Days Formats, which are conducted live online. Headquartered in Mumbai, UnLOAD, the Only Unique Weight Loss Program, encourages women to eat normal regular Meals several in a day without any measurements and limitations and still lose significant weight. UnLOAD is a Registered Trade Mark, and IAS, USA has certified UnLOAD as ISO 9001:2015. About 12000 Women from 57 countries have participated in 40 UnLOAD Weight Loss Challenges so far.
To know more, please visit https://www.ashaashta.com/ 
If you have any objection to this press release content, kindly contact pr.error.rectification[at]gmail.com to notify us. We will respond and rectify the situation in the next 24 hours.
The post UnLOAD by Asha Ashta: The Revolutionary Weight Loss Company, potential Valuation of $50 Billion! appeared first on Republic News Today.