Read Time:
4 Minute, 2 Second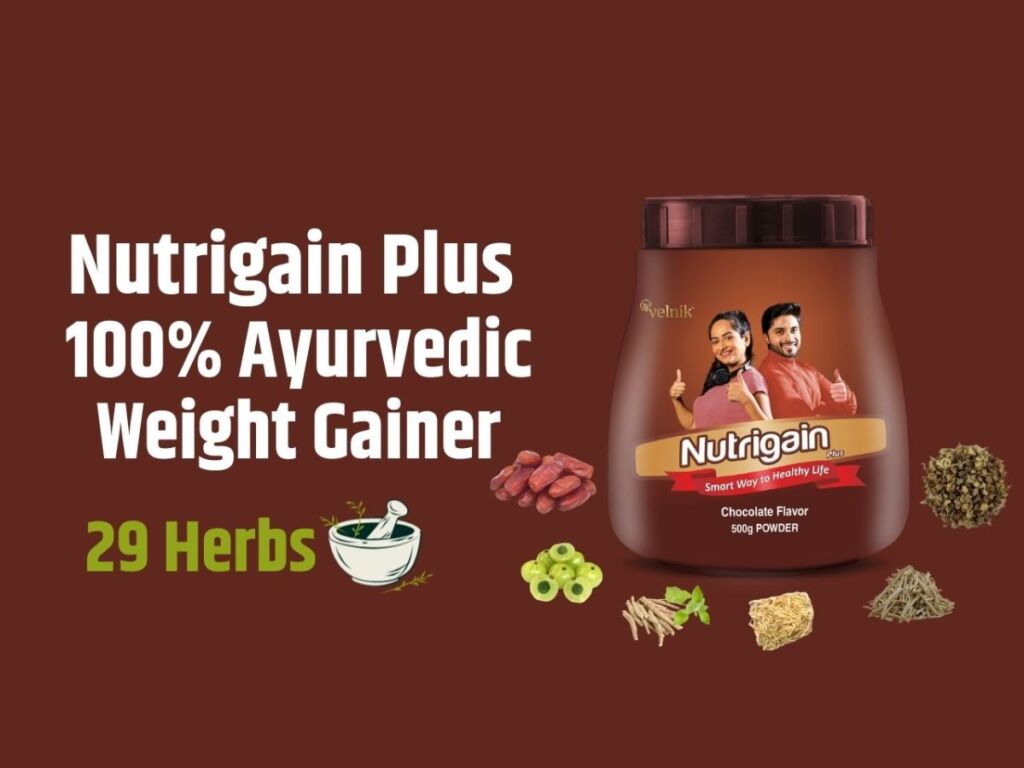 100% Ayurvedic Weight Gainer – Nutrigain Powder
New Delhi (India), May 17: Velnik India Limited is proud to announce the launch of its latest product, Nutrigain Plus, an ayurvedic weight gainer powder that helps people gain healthy weight. The product is formulated with 29 essential vitamins and minerals along with 6 super herbs, including Ashwagandha, Shatavari, and Amla, that are known for their therapeutic properties.
When we start our fitness journey, we always look for a right weight. Now a day's fitness goals are the top most priority for peers. For having a fit body, one has to focus on a balance diet and exercise.
Nutrigain Plus Powder is a unique blend of natural ingredients that are carefully chosen to help individuals gain weight in a healthy way. The product is perfect for people who are underweight, looking to gain ideal weight, or recovering from an illness. The powder is easy to consume and can be mixed with milk or water to make a delicious shake.
"We are thrilled to introduce Nutrigain Plus to our customers," said Mr. Sukhdev Gehlot, Managing Director of Velnik India Limited. "We have been working on this product for a long time, and we are confident that it will be a game-changer in Ayurvedic nutraceutical market. Our goal is to provide our customers with a natural and a safe way to gain ideal weight and improve their overall health."
Nutrigain Plus Powder is made with the highest quality ingredients and is manufactured in a Ayush-certified facility. The product is free from any artificial colors, flavors, making it safe for consumption. The powder is also gluten-free, making it suitable for people with gluten allergies.
The nutraceutical market in India has been growing rapidly in recent years, driven by increasing consumer awareness of the health benefits of natural products. According to a report by Research and Markets, the Indian nutraceuticals market is expected to reach a value of USD 18.3 billion by 2025, growing at a CAGR of 16.3% during the forecast period.
According to a report by Grand View Research, the Indian ayurvedic nutraceuticals market size was valued at USD 2.8 billion in 2020 and is expected to grow at a CAGR of 15.7% from 2021 to 2028. The increasing prevalence of lifestyle diseases, rising healthcare costs, and growing awareness about the health benefits of ayurvedic products are some of the key factors driving the growth of the market.
The launch of Nutrigain Plus marks Velnik India Limited entry into the nutraceutical range. The company has a strong reputation for producing high-quality products that are safe and effective. With the launch of Nutrigain Plus, Velnik India Limited aims to become a leader in the Ayurvedic weight gain segment.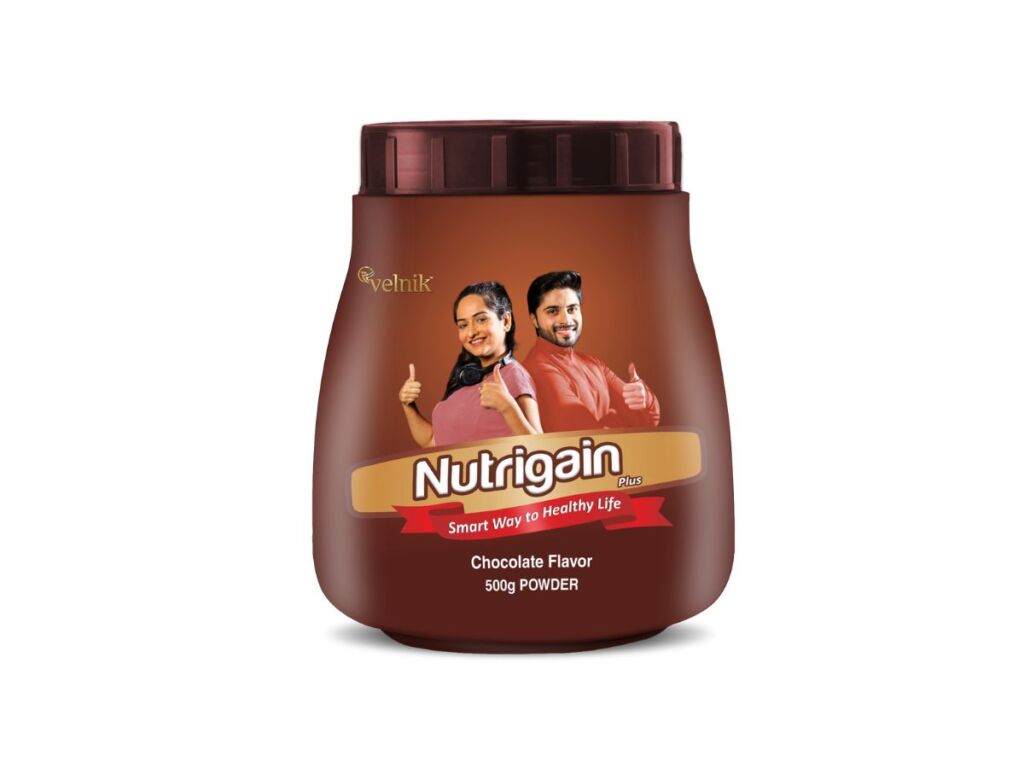 Nutrigain Plus will be available for purchase on Velnik India Limited website and in leading pharmacies and health stores across the country starting from 5th May 2023.
For more information, please visit www.velnik.com or contact our customer service at +91-731-6669015.
Velnik India Limited is a well-known manufacturer and supplier of high-quality hair care, personal care, and skin care products from India. With over two decades of experience in the industry, the company has earned a strong reputation for delivering quality products that meet the needs of its customers.
The company's flagship product is Henna powder, which is widely popular among consumers for its natural and safe properties. Velnik India Limited also offers a range of Henna cones, which are easy to use and provide long-lasting color to hair. In addition to Henna products, the company also manufactures a variety of hair care products, personal care, and skin care products that are made with natural ingredients.
With the launch of Nutrigain Plus, Velnik India Limited is remarking its entry into the nutraceutical product category. Through this market entry Velnik India is about to witness its commitment to provide its customers with safe and effective products which will improve their overall health and well-being.
Velnik India Limited is dedicated to promoting a healthy lifestyle through its products. With its entry into the nutraceutical market, the company is poised to make a significant impact in the industry. Its focus on natural and safe ingredients, coupled with its commitment to quality, makes it a trusted name in the healthcare industry.
Website:- www.velnikstore.com
Facebook: – https://www.facebook.com/VelnikIndiaLimited
Instagram: – https://www.instagram.com/velnik_india_limited/
LinkedIn: – https://www.linkedin.com/company/14409254/admin/
Twitter: – https://twitter.com/velnik_Indialtd
Pinterest: – https://in.pinterest.com/Velnik_India_Limited/
If you have any objection to this press release content, kindly contact pr.error.rectification@gmail.com to notify us. We will respond and rectify the situation in the next 24 hours.
The post Velnik India Limited Launches Nutrigain Plus – An Ayurvedic Weight Gainer with Super Herbs and Essential Vitamins appeared first on Republic News Today.